WHY AIR CASTERS
air caster transportation system is also known as "air caster", "aircushion", "air pallet", "air bearings", "luftkissen".
which is designed for lifting, moving, and positioning of heavy loads.
Air caster function like "wheel".
size and no. of casters determine energy for moving.
The principle of the function is to using air as an interface between load and floor while moving.
The goal is to eliminating gravity of heavy load, making movement easily.
Type
Leight weight Water proof Need good floor

Heavy load High lift Water proof

Clearn room Gap crossing Need more air flow
Accessory
Colorful pipes for safety handling
Module set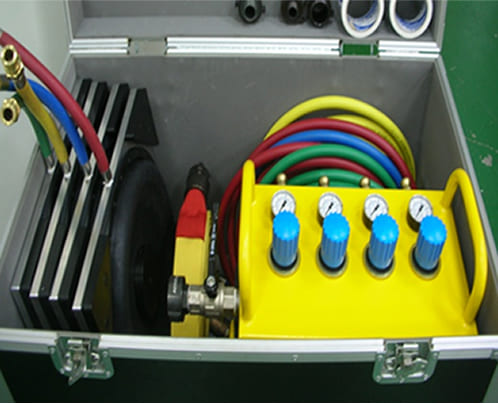 12tons
24tons
36tons
48tons
60tons
120tons

1. With differenet sizes and no. of casters, the total capacity can be achieved.

2. Tool box ,connectors for air souces 0.5inch, 0.75 inch, 1.0 inch, 1.5 inch, loading plates, air casters, pipes, main hoses.

3. Special capacity on request.

4. Air supply HP approximate (weight * 1.3). (ex: 10 tons load need 13 HP air compressor).

5. Special load on request. Send email….
Plastic pallet
Price: 699 USD
Special offer: 499 USD (ex: work) (only for this month)
Minimum oder: 5pcs
| Items | Spec. |
| --- | --- |
| Air | 2 HP or above |
| Size | 1100*1100 mm |
| Capacity | 1000kg |
| Main material | Plastic |
| Aircushion | 4 units |
| Floar | Smooth and flat floor |
Air pallets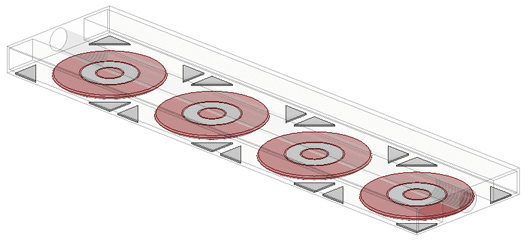 Feature Many choice of combination of air casters, sizes, no. Can be square, or rectangular Like a tank goes through an un even surface of floor. Easy to operation for heavy load.
Items
Spec.
Capacity
12 tons / 24 tons
36 tons / 48 tons
60 tons / 120 tons
material
Stainless Steel
Length, no. of air casters, air caster type, can be any combination and optional.